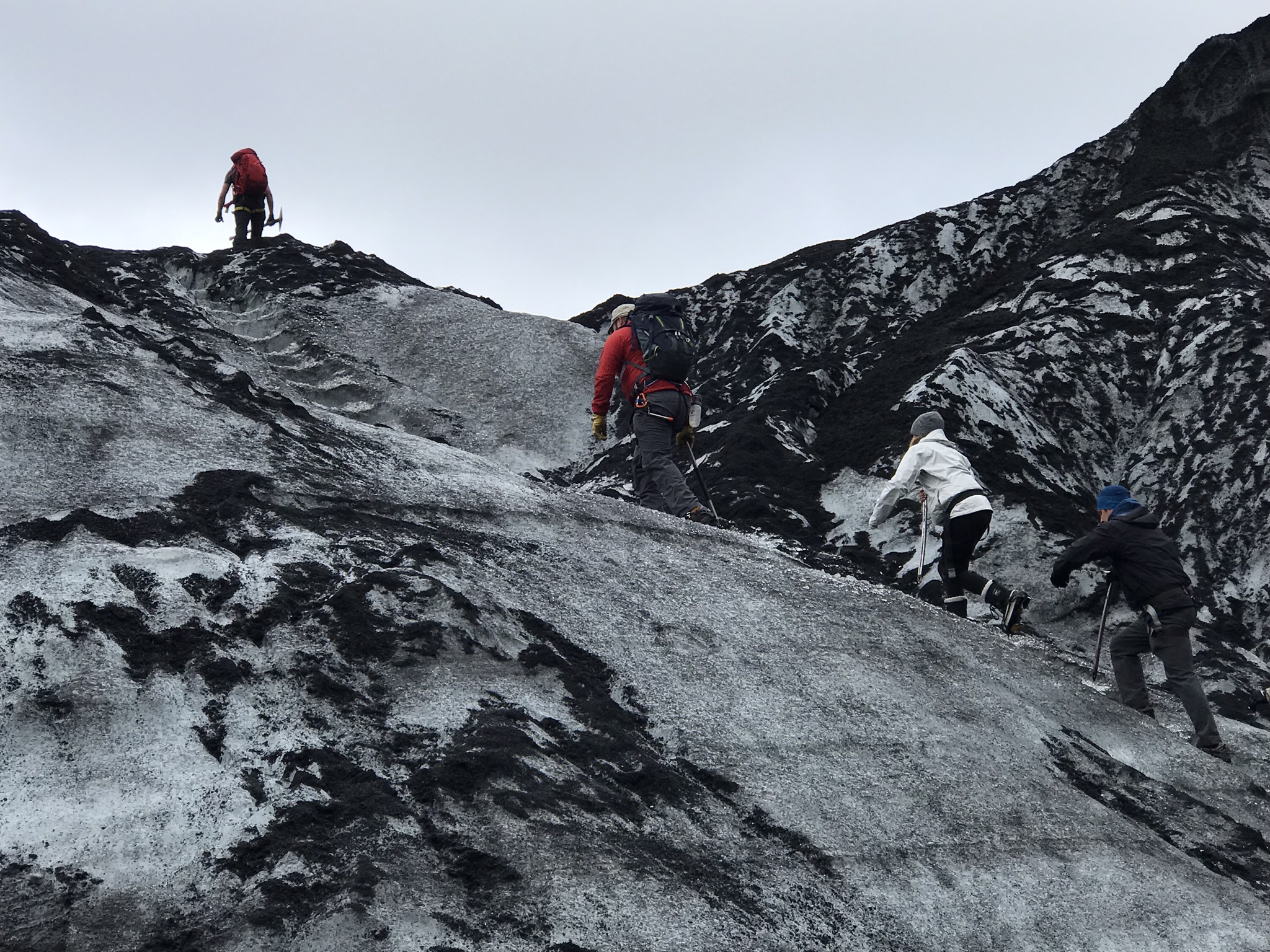 — Glacier Hiking tours
Superjeep South Coast & Glacier Hiking
The South Coast tour is a must-see for nature enthusiasts who want to experience Iceland's stunning scenery. The tour takes visitors along the south coast of Iceland, which is one of the country's most picturesque regions, all the way to the charming village of Vík, surrounded by towering bird cliffs.

South Iceland is known for its flat terrain, which makes it one of the few places in Iceland suitable for grain farming. The high mountains to the north provide shelter from the harshest winds from the north.

The tour includes visits to several famous natural landmarks, such as the breathtaking Seljalandsfoss and Skógafoss waterfalls. Seljalandsfoss is part of the Seljalandsá river, which originates from the Eyjafjallajökull glacier. This waterfall is unique in that visitors can walk behind it. However, it is recommended to bring a raincoat or waterproof coat. Skógafoss is another famous waterfall and the starting point for the Fimmvörðuháls hike over to Þórsmörk. It has also been used as a filming location for movies such as Thor: The Dark World and The Secret Life of Walter Mitty.

A family friendly and short Glacier 2-3 hours hike that features the beautiful, icy wonderland of Iceland's Sólheimajökull glacier. See one of the country's famous glaciers! You will receive all the necessary gear and a short safety briefing before the adventure.