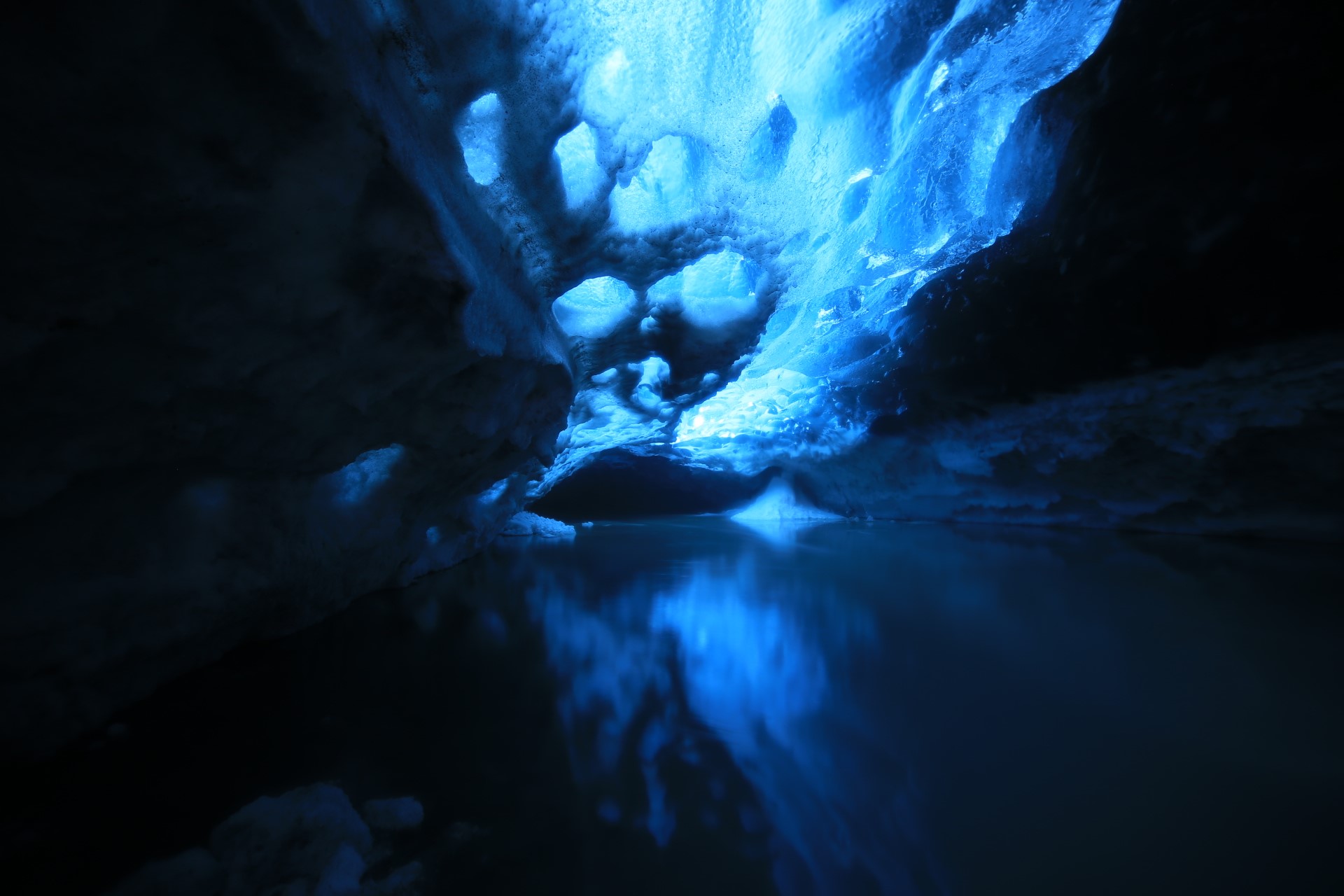 —Ice cave tours
Superjeep South Coast & Katla Ice Cave
The South Coast tour is a must-see for nature enthusiasts who want to experience Iceland's stunning scenery. The tour takes visitors along the south coast of Iceland, which is one of the country's most picturesque regions, all the way to the charming village of Vík, surrounded by towering bird cliffs.

South Iceland is known for its flat terrain, which makes it one of the few places in Iceland suitable for grain farming. The high mountains to the north provide shelter from the harshest winds from the north.

The tour includes visits to several famous natural landmarks, such as the breathtaking Seljalandsfoss and Skógafoss waterfalls. Seljalandsfoss is part of the Seljalandsá river, which originates from the Eyjafjallajökull glacier. This waterfall is unique in that visitors can walk behind it. However, it is recommended to bring a raincoat or waterproof coat. Skógafoss is another famous waterfall and the starting point for the Fimmvörðuháls hike over to Þórsmörk. It has also been used as a filming location for movies such as Thor: The Dark World and The Secret Life of Walter Mitty.

The tour also includes a visit to the stunning Reynisfjara black sand beach, which features the Reynisdrangar rock formations and columnar basalt. This beach is one of Iceland's most magnificent beaches but can be quite dangerous due to powerful sneaker waves. Visitors are kindly asked to follow all safety guidelines and not get too close to the ocean.
Kötlujökull is named after the robust Icelandic Volcano Katla, which is covered by the glacier. As the enormous mass of ice has been slowly crawling down from the volcano-mountain, it creates in some of Iceland's most impressive natural ice caves. On this exhilarating Super Jeep tour, you will get to explore the wonders of this stunning natural phenomenon. You will see why as soon as you step in!
We will come to a stop near the roots of Kötlujökull glacier and the view that greets us is otherworldly. We will take on our crampons and helmets, and take a short walk to the opening of the ice cave. We might need to climb a few steps on ladders to the entrance of the cave. As the natural ice cave is in a constant change, conditions can be different at each tour. The climb is, however, not difficult at all and anyone in an average physical condition should be able to climb these steps. It might look adventurous but it is not demanding at all!
Beautiful layers of different colored ice and volcanic ash unfold from the ice as we come closer to the cave, painting impressive stripes in the glacier. Your guide will tell you all about the history of the glacier, the ice cave and the area around it making the tour educating and exciting all at once.