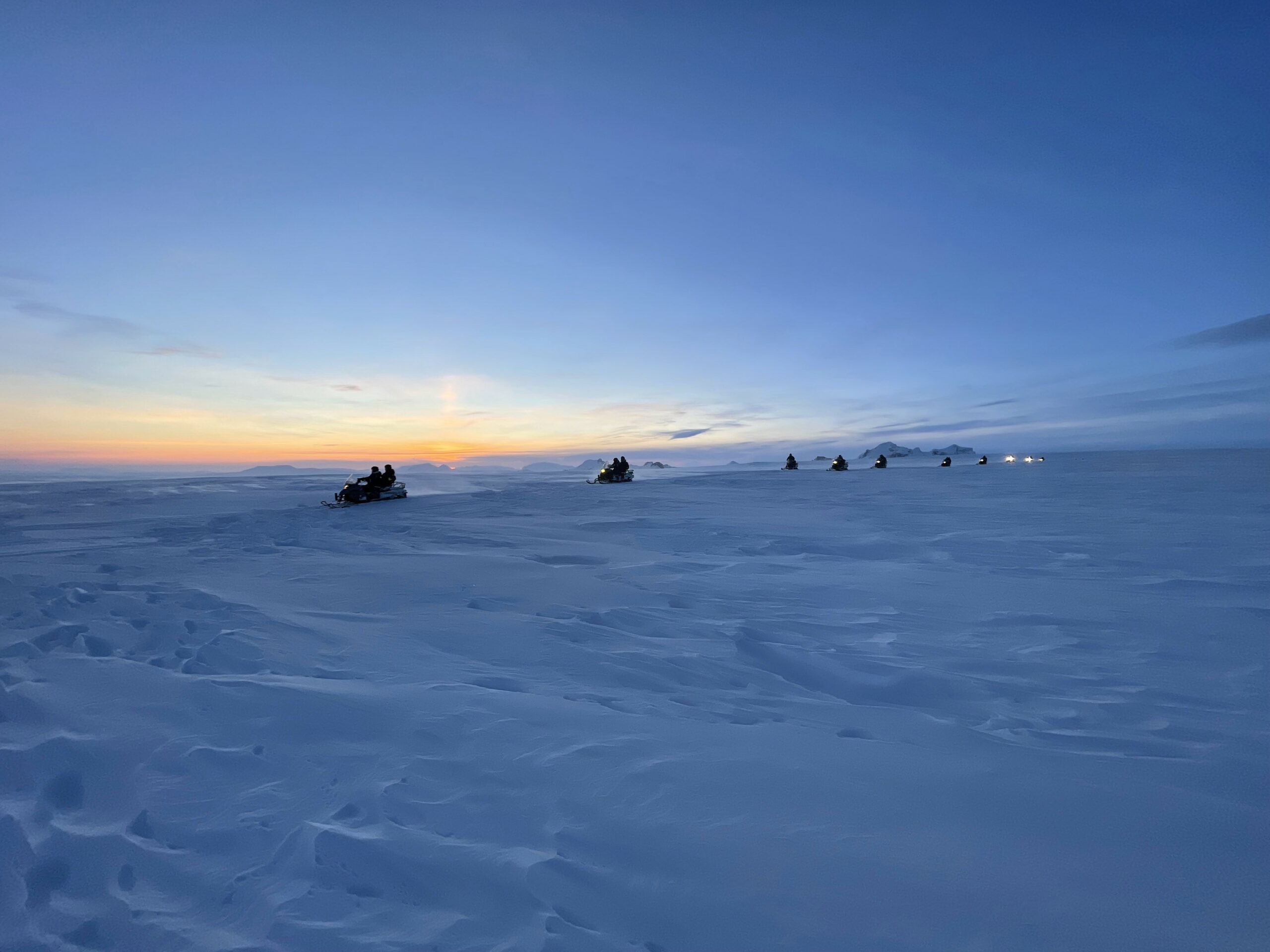 —Snowmobile tours
Superjeep Golden Circle & Snowmobile
The Golden Circle is one of Iceland's most popular tourist attractions and a must-do for visitors to Reykjavík. This day tour takes you on an unforgettable journey through some of the country's most beautiful places, including Thingvellir National Park, Gullfoss Waterfall, Langjökull glacier area, Geysir Hot Springs and Kerid Crater.
This magical experience is sure to leave you with some amazing memories and a deeper appreciation of Iceland's stunning natural beauty. From the dramatic waterfalls, bubbling hot springs, stunning glacier and spectacular views, the Golden Circle will make your trip to Iceland even more special. Whether you are looking for a relaxed tour or an adventure-filled day, the Golden Circle has something for everyone. So why not join us on our Superjeep Golden Circle Tour? You won't regret it!
þingvellir National Park, a UNESCO World Heritage Site and the birthplace of Icelandic democracy. þingvellir is situated in a rift valley created by the separation of two tectonic plates – the North American and Eurasian plates. It was here that Iceland's first parliament, Alþingi, gathered each summer for over 900 years. þingvellir is full of natural beauty, featuring stunning landscapes and geology that tell the stories of Iceland's history.
Gullfoss waterfall is one of the highlights of the Golden Circle tour as it is one of the largest and most spectacular waterfalls in Iceland. The thundering waters plunge 32 meters into a canyon, creating a powerful sight that leaves all visitors in awe. Gullfoss is located on the popular Hvítá river and its impressive beauty has been attracting tourists for many years. It represents an amazing natural phenomenon, with the power and beauty of nature truly coming to life.
Langjökull glacier, the second largest glacier in Iceland, Langjökull offers breathtaking views and is a great place to admire the beauty of nature. You can even add on snowmobiling on Langjökull glacier, we will provide you with all the necessary equipment and take you to some of the most beautiful areas of the glacier.
Geysir geothermal area is home to some of the country's best geysers and bubbling hot springs, Strokkur geyser is one of Iceland's most active geysers, shooting water up to 30 meters high every few minutes. Visitors can marvel at its powerful eruptions and admire its incredible colors
Book your Superjeep Golden Circle Tour today and get ready for an unforgettable experience in Iceland.