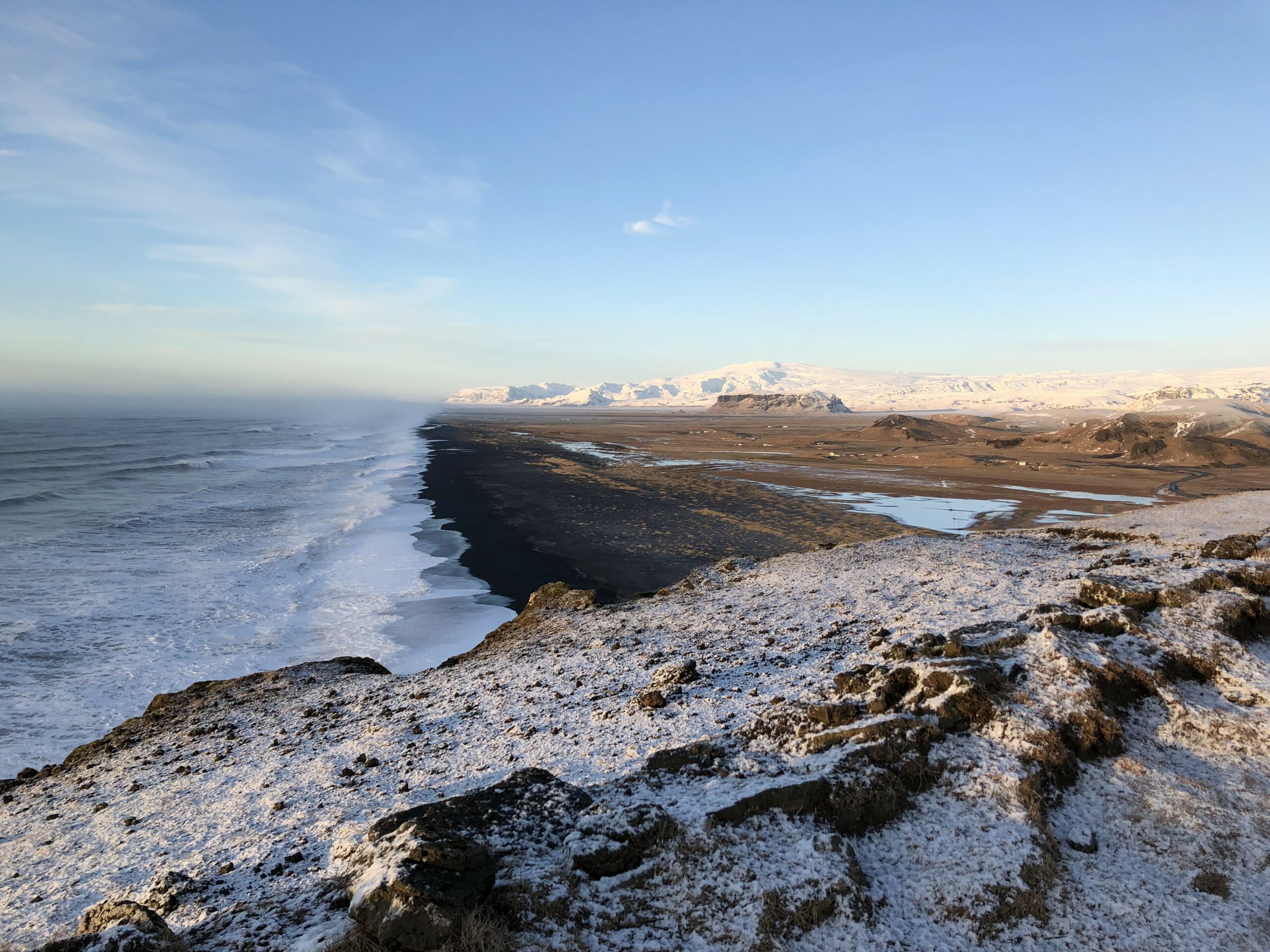 — Superjeep tour
Superjeep South Coast top#2
The South Coast tour is a must-see for nature enthusiasts who want to experience Iceland's stunning scenery. The tour takes visitors along the south coast of Iceland, which is one of the country's most picturesque regions, all the way to the charming village of Vík, surrounded by towering bird cliffs.

South Iceland is known for its flat terrain, which makes it one of the few places in Iceland suitable for grain farming. The high mountains to the north provide shelter from the harshest winds from the north.

The tour includes visits to several famous natural landmarks, such as the breathtaking Seljalandsfoss and Skógafoss waterfalls. Seljalandsfoss is part of the Seljalandsá river, which originates from the Eyjafjallajökull glacier. This waterfall is unique in that visitors can walk behind it. However, it is recommended to bring a raincoat or waterproof coat. Skógafoss is another famous waterfall and the starting point for the Fimmvörðuháls hike over to Þórsmörk. It has also been used as a filming location for movies such as Thor: The Dark World and The Secret Life of Walter Mitty.

The tour also includes a visit to the stunning Reynisfjara black sand beach, which features the Reynisdrangar rock formations and columnar basalt. This beach is one of Iceland's most magnificent beaches but can be quite dangerous due to powerful sneaker waves. Visitors are kindly asked to follow all safety guidelines and not get too close to the ocean.
Dyrhólaey is a stunning natural landmark that is popular with tourists visiting the area. The name Dyrhólaey means "door hole island" and refers to the massive arch that was carved by the ocean through the headland. The arch is quite dramatic and offers breathtaking views of the surrounding black sand beaches, rock formations, and the Atlantic Ocean.

In addition to the arch, Dyrhólaey is also known for its lighthouse, which was built in 1910 and stands on top of the promontory at an elevation of 120 meters. The lighthouse offers panoramic views of the coastline and the surrounding area.

Dyrhólaey is also home to a large population of seabirds, including puffins, which can be seen nesting on the cliffs during the summer months. The area is protected, and visitors are asked to stay on designated paths and not disturb the birds.

Overall, Dyrhólaey is a must-visit destination for nature lovers and photographers, offering stunning vistas and unique geological formations.

Lastly, the tour stops by Sólheimajökull glacier, where visitors can walk up to a small lake formed in front of the retreating glacier. The South Coast tour is a fantastic opportunity to experience Iceland's natural beauty and marvel at some of the country's most iconic landmarks.