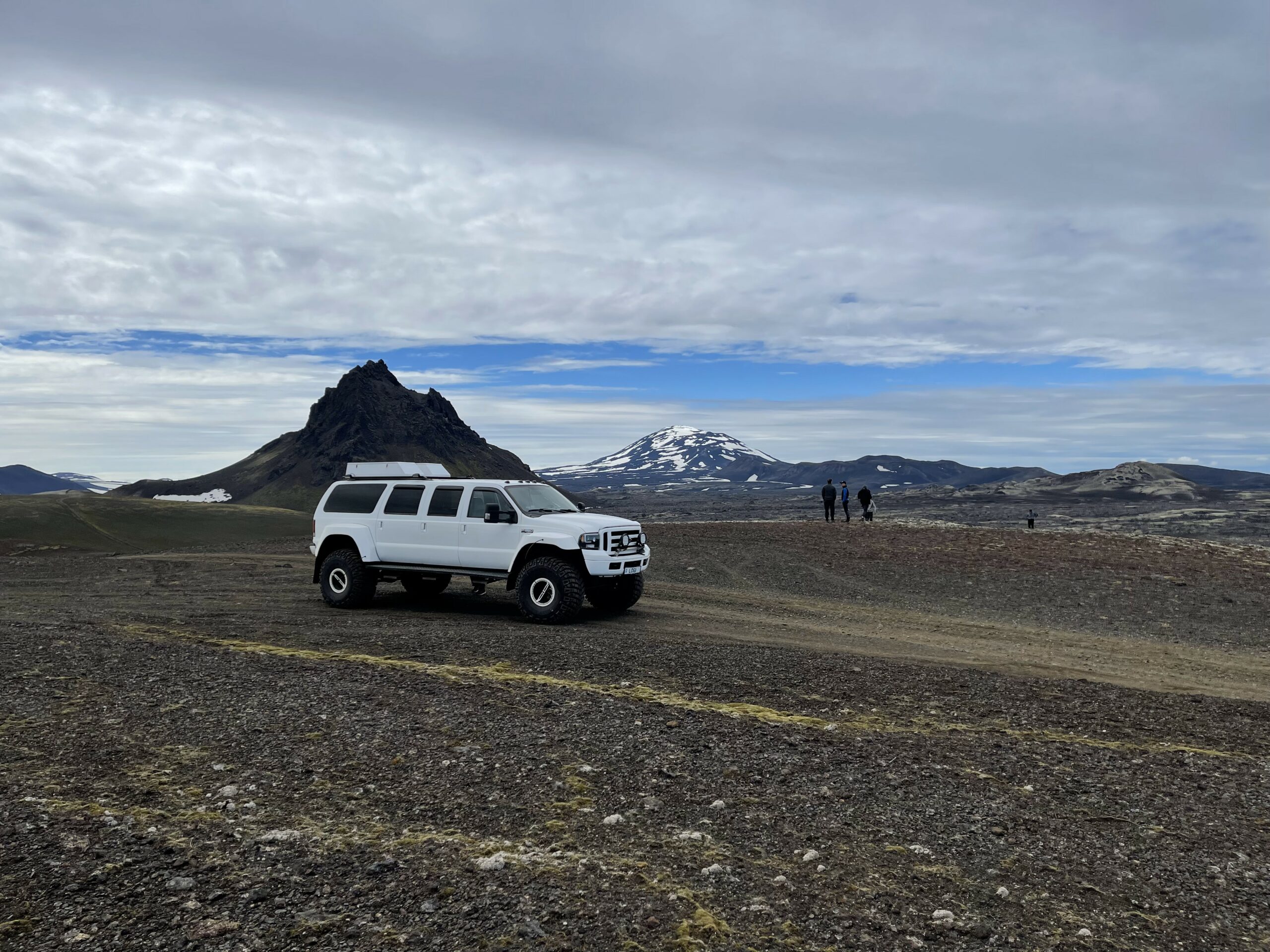 Superjeep Landmannalaugar top#4
Landmannalaugar is a renowned area in Iceland, known for its breathtaking natural beauty and geothermal activity. It is situated in the highlands and is considered difficult to reach, which is seen as a plus by Icelanders. The landscape is characterized by otherworldly rhyolite mountains and lava fields that create an alien, expansive, and stark environment. The area has a rich history of being a stopping point for sheepherders from the Landsveit region, who would soak in the thermal pools to renew their spirits after a long day of herding. The tradition has remained unchanged for centuries.
Today, Landmannalaugar has become a recreational wonderland for nature lovers, hikers, and adventurers. The road leading to Landmannalaugar is an exciting experience, passing through a lush green river valley and reconstructed Viking-age farms with turf roofs and drystack walls. Leaving the pavement and starting on the mountain road, the green fields outside the windows turn into inky black lava fields, setting the mood for a somber and awe-inspiring journey. The landscape around Hekla volcano, the volcano itself is standing at a height of 1,491 meters (4,892 feet) above sea level and is shaped by volcanic activity, with lava fields, ash deposits, and volcanic craters dotting the area. The volcano has erupted frequently throughout history or about 20 times since the settlement of Iceland, with the most recent eruptions occurring in 1970, 1980, 1991, 2000, and 2014 and the surrounding landscape is evidence of that.
Reaching Landmannalaugar is like stepping into a dream world. The landscape is a burst of light-colored mountains streaked in surreal colors like red, yellow, orange, green, and purple, an unusual feature of rhyolite hillsides. Exploring Landmannalaugar on foot brings visitors into remarkable landscapes, such as bubbling mud pots, lava fields, magnificent rhyolite mountains, craters, and great hunks of obsidian jutting up from the ground.
After an adventurous exploration of the interior, visitors can relax and soak in the natural geothermal pools, just like the sheepherders before them. The soothing waters of the pools are surrounded by unbelievable beauty and calm, providing an opportunity to stop, relax, and reconnect with the world. Overall, Landmannalaugar is a magical destination that allows visitors to disconnect from the world while being immersed in Iceland's natural beauty.